If you're on vacation in a popular destination like Lake Tahoe, finding reliable, gourmet restaurants can be both exciting and a little overwhelming. This is especially true in a place like Incline Village, which has a lot of good (and luxurious) food to choose from.

Whether you're a new resident or a traveler, the list below will help remedy your concerns about dining on the Nevada side of Lake Tahoe. The options are pretty much all good—but these are the best of the best.
Big Water Grille
Located on Incline Village's east end,
Big Water Grille
is a highly-rated American restaurant located along Ski Way. With food fit for the beautiful panoramic views of Lake Tahoe, this restaurant serves a menu of Californian cuisine with a local influence. Featuring both indoor and outdoor seating, patrons get the most out of Big Water Grille's great location overlooking the lake and mountains. Alongside their tasty food is an extensive wine list that has some perfect pairings for meals, as well as a full-service bar offering signature cocktails and craft beers.
Sunshine Deli & Catering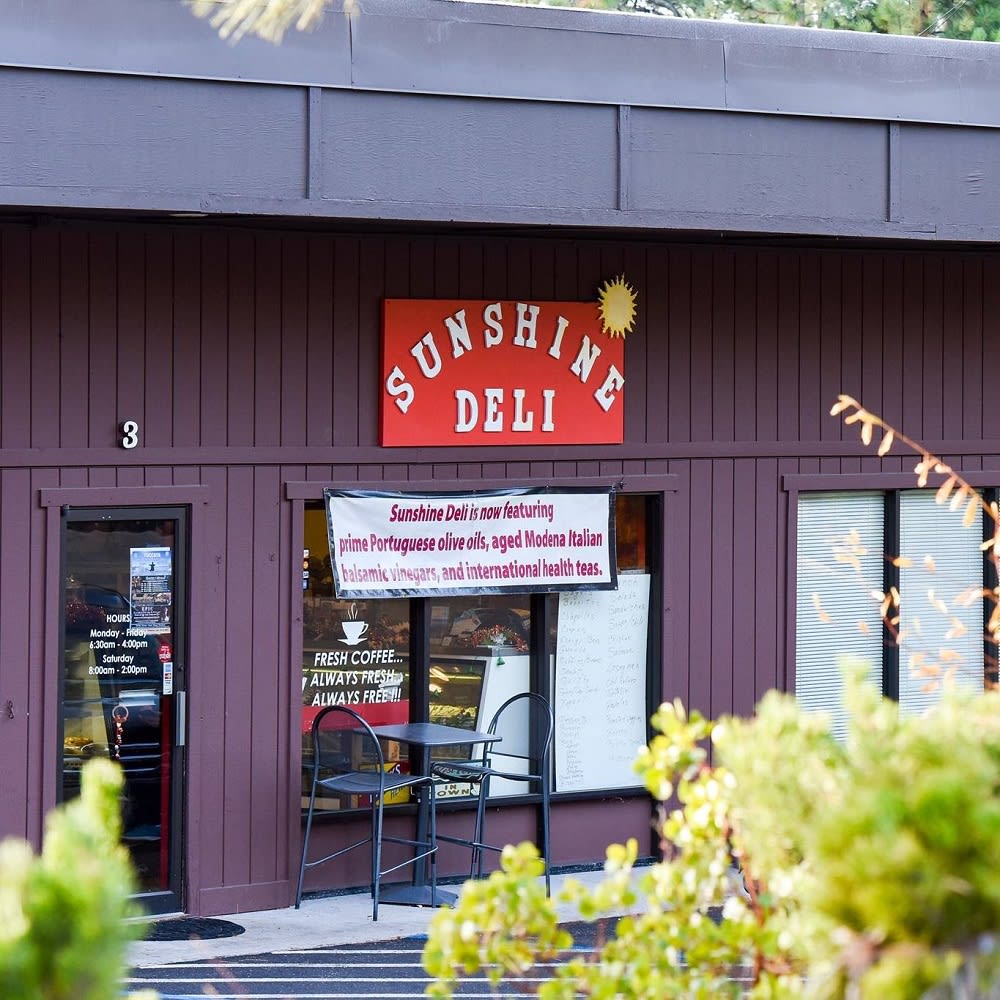 Photo courtesy of Sunshine Deli & Catering's website
Sunshine Deli & Catering
is a charming spot for breakfast, lunch, or grabbing a prepared dinner to-go. This cozy café and bakery has a menu of one-of-a-kind entrées for lunch and dinner that includes a variety of homemade goods such as pastries, soups, baked pasta, and fresh vegetable dishes. If you fall in love with Sunshine Deli & Bakery, they are happy to cater any event in Incline Village with a wide selection of complete meals and finger foods.
Bite Restaurant
Founded in 2007,
Bite
was created with the mission to provide a comfortable environment for casual dining and a wide selection of wines and cocktails. Located on the first floor of the Incline Plaza, this restaurant serves a creative menu of American food. Open only for dinner service, Bite has a wide assortment of American tapas, including sliders, deviled eggs, and burrata, alongside mains such as rib-eye steak, lamb chops, and more. The dessert menu includes sweets served alongside dessert wines, scotch, bourbon, and whiskey.
Inclined Burgers and Brews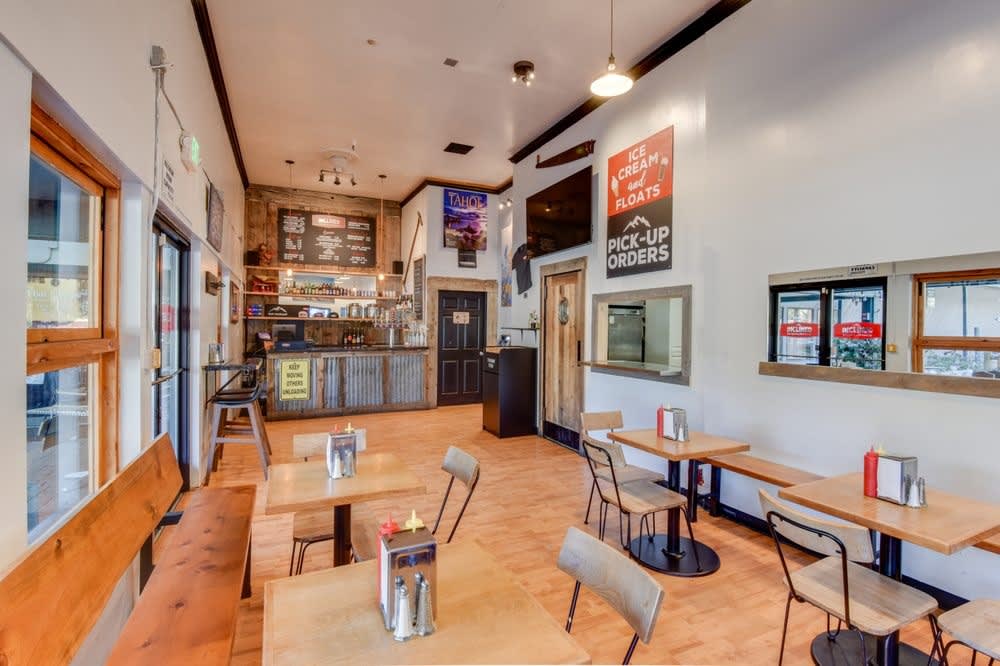 Photo courtesy of Inclined Burgers and Brews' Yelp
As the name suggests,
Inclined Burgers and Brews
is a burger joint that also serves a great selection of bottled beers. Open from 9:30 a.m. until 8:00 p.m., Inclined Burgers and Brews serves delicious breakfast sandwiches, coffee, and hash browns as well as salads, sides, and vegetarian options. Served in a sleek and comfortable dining room, Inclined Burgers and Brews offers a warm and inviting retreat from the cooler outdoors and a comfortable spot to relax and enjoy great food after a day on the hill.
Le Bistro
Le Bistro
is located along Country Club Drive in Incline Village and is a more traditional fine dining restaurant. Featuring an á la carte menu of luxurious French cuisine, Le Bistro is an elegant experience that's worth making a reservation for. Le Bistro's classic French delicacies are fused with Pan-Asian flair and crafted with locally-sourced, high-quality ingredients. The restaurant also has great gluten-free, vegetarian, and vegan options. Le Bistro offers an extensive wine list that pairs with any of the foods offered.
Sage Leaf Tahoe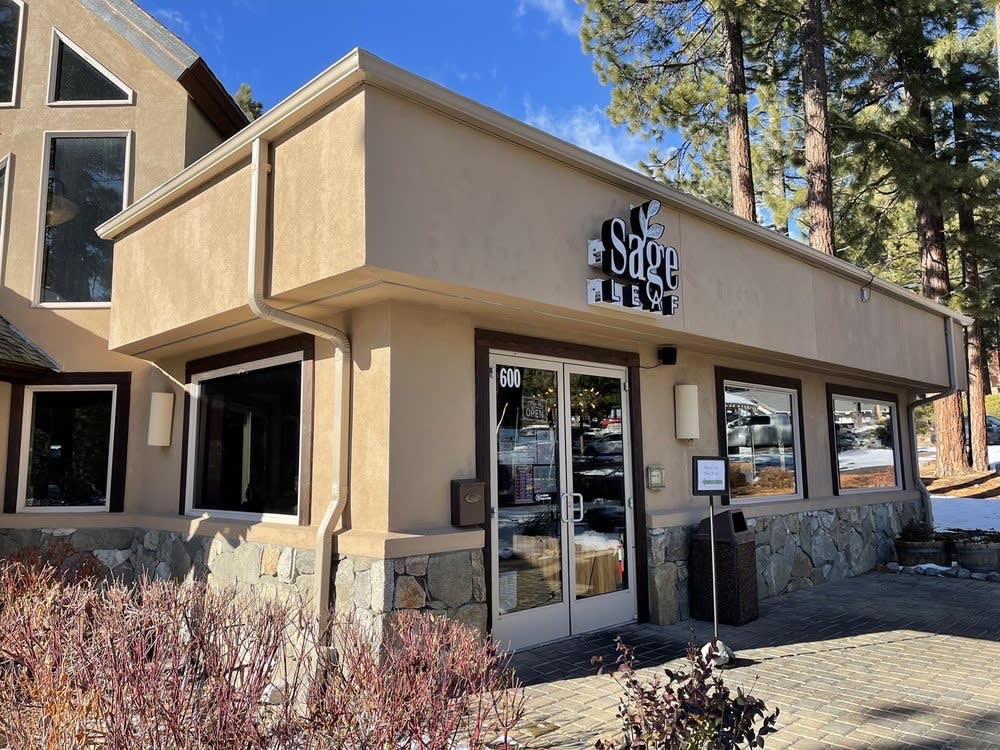 Photo credit: Sage Leaf Tahoe's website
Sage Leaf
is a breakfast and lunch restaurant in Incline Village. Named for the sage plant's hardiness, this restaurant is a local favorite, open for breakfast and lunch. Serving innovative options, Sage Leaf works closely with local food services so that they can serve only the freshest and most locally-sourced ingredients possible. For dining in, Sage Leaf has a relaxed and welcoming atmosphere and friendly service. Perfect for starting your day, check this place out on your way to the slopes or when you need a warm escape from a cool morning.
Austin's Restaurant
Another great restaurant on Country Club Drive,
Austin's Restaurant
is an American restaurant with a laid-back vibe, offering both indoor and outdoor seating. Open daily (except Sunday), this restaurant serves American comfort foods like fried chicken, burgers, and meatloaf for lunch, and the dinner menu has additional seafood and vegetarian options. Kid-friendly, Austin's Restaurant's children's menu includes favorites like macaroni and cheese and grilled cheese. For after dinner, there's a great dessert menu as well as an extensive cocktail and liquor list. It's a comforting and delicious spot to meet friends.
T's Mesquite Rotisserie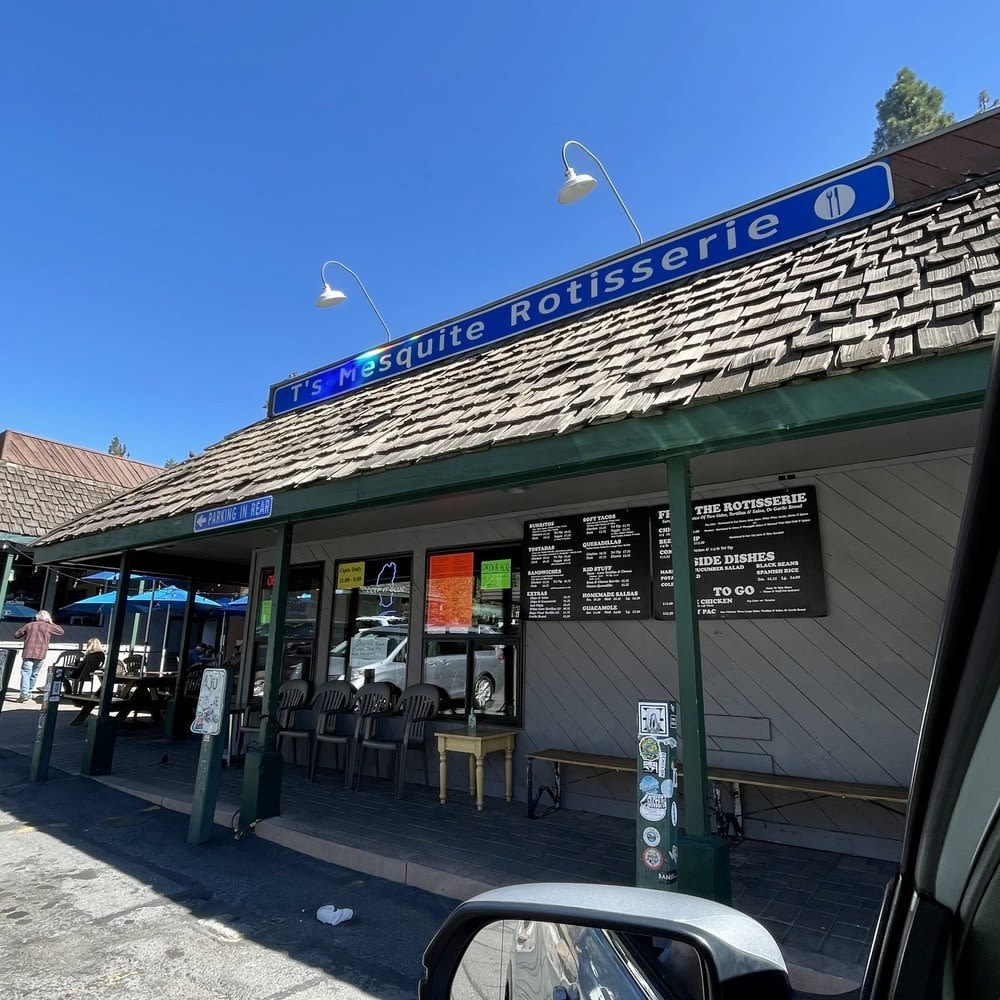 T's Mesquite Rotisserie
is a well-tested local favorite in Incline Village. Featuring a menu of Mexican fare including tacos, rotisserie meats, and burritos, T's Mesquite Rotisserie is known for large portions and happy customers. Open daily for lunch and dinner, and offering a straightforward menu that's complete with to-go packs, this counter-serve restaurant has a relaxed attitude and great food. It's the perfect Incline Village restaurant for a quick and casual feast.
Shopping homes for sale in Incline Village?
If you're considering making the move to Incline Village, don't be intimidated by Tahoe's bustling real estate market.
Contact real estate agent Lexi Cerretti
for extensive local knowledge of the communities surrounding Lake Tahoe, and for the best insights and customer service in the market.