Lake Tahoe is one of the world's most beautiful playgrounds, offering year-round outdoor recreation in a stunning setting straddling the border of California and Nevada in the Sierra Nevada Mountains.

The large freshwater lake has long been a favorite of both celebrities and regular folks. They come for summer fun on the beaches and the emerald waters and then return in the winter for skiing at world-class resorts.

As is the case in most U.S. real estate markets, Lake Tahoe homes for sale come at a premium price right now, especially lakefront homes. The market has been hot since the coronavirus pandemic began because many people who were able to work from home made the lifestyle choice to get out of crowded cities and move to Lake Tahoe to live and work in a beautiful environment. The surge of newcomers was led by tech workers from the Bay Area.

The booming market drew plenty of national media attention early in the pandemic shutdown, which helped fuel the market even more. As long as inventory remains tight, prices will remain high. Buyers need to steel themselves for a challenge that can be met by strategizing with an experienced real estate agent.

The story is the same all around the lake, whether you're looking to buy a lakefront home in South Lake Tahoe or on the north side in Tahoe City or Incline Village, which is in Nevada.

According to Zillow, the median home value in South Lake Tahoe is $597,816. But if you want a lakefront home, that's going to cost you substantially more. A quick glance at listings shows homes priced well into the seven figures. You'll find similar prices in Tahoe City and Incline Village.

It's definitely a sellers' market, and it's going to be pricey to get a fabulous home in this alpine wonderland. Inventory remains tight, and buyers have to compete hard to have their offer accepted. Multiple bids have become the norm, and many buyers are paying cash.

It's not impossible, of course. An experienced real estate agent who knows the area well will help you find Lake Tahoe homes for sale that will give you the lifestyle of your dreams.

First, there are a few things to learn about Lake Tahoe.

On the California side, there are beautiful homes in South Lake Tahoe and Tahoe City on the north side of the lake. Just a short drive from Tahoe City is Incline Village, on the Nevada side. They all share the same lake and the same mountains, with beaches and ski resorts near each location.

Picking one spot to buy a lakefront home will come down to your lifestyle needs, whether you purchase a home for your primary residence or as a vacation home.

Here's a look at the different areas: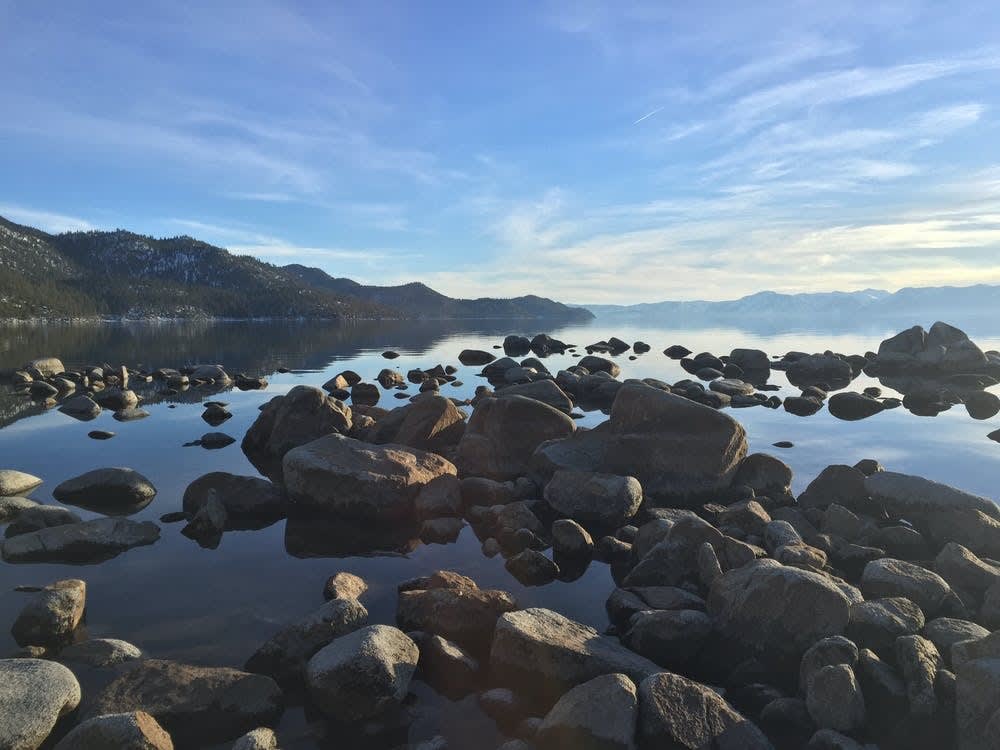 South Lake Tahoe
This resort town of 22,000 is considered to be livelier and hipper than areas on the north side of the lake. It sits between El Dorado Beach and the massive Heavenly Ski Resort, which has 97 runs and 28 chairlifts spread between California and Nevada. Two other popular resorts for skiing and snowboarding are Sierra-at-Tahoe and Kirkwood.

South Lake Tahoe is usually alive, with visitors looking for outdoor recreation as well as fine dining and entertainment. There's also the added attraction of the casinos and clubs in nearby Stateline, Nevada.

After long days at the beach or on the slopes, South Lake Tahoe's clubs and bars come alive. Among the popular nightspots are MacDuff's, Whiskey Dicks, Steamers, and the Cocktail Corner.

There is also a burgeoning arts scene in South Lake Tahoe, highlighted by the Valhalla Arts, Music, and Theatre Festival, which begins in June and has events all the way through November.

If skiing and water activities aren't your preferred activities, there's mountain biking, hiking, and hot air balloon rides. Wherever you end up, you'll be surrounded by breathtaking views of the lake and the mountains.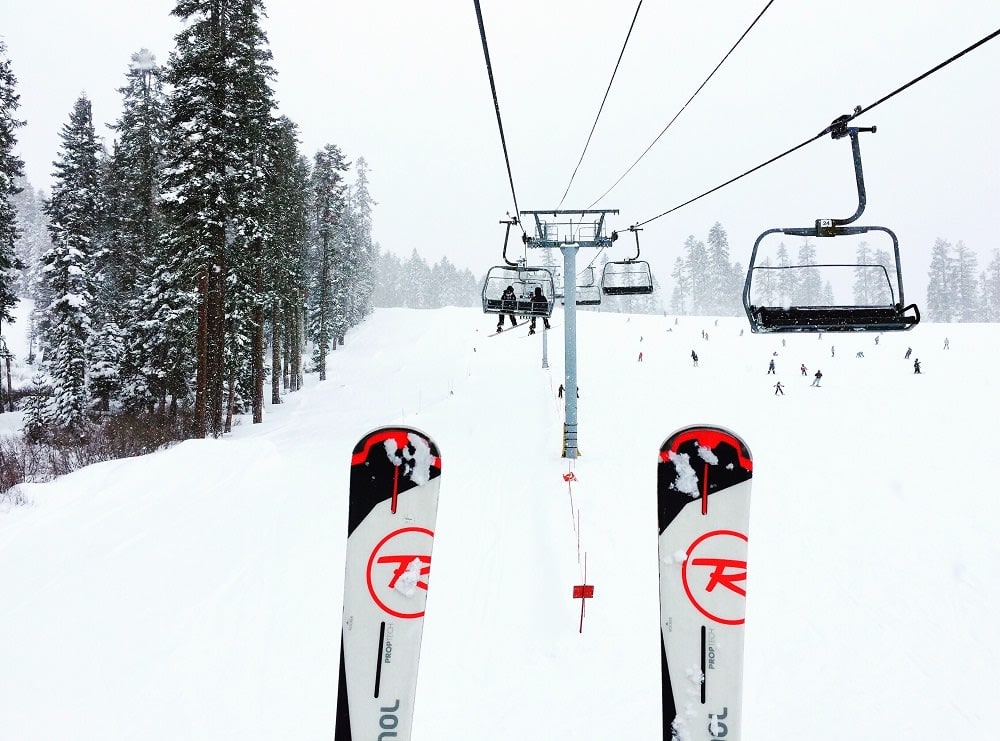 Tahoe City
The north side of the lake is generally quieter than the bustling south side. Tahoe City, located at the mouth of the Truckee River, has a population of just 2,100.

However, it offers the same recreational opportunities as the other side of the lake, with smaller crowds. In the summer, people flock to the beaches and to some of the best hiking and mountain bike trails around, including the State Lookout Trail.

In the winter, there are eight nearby resorts for skiing and snowboarding, including Diamond Peak Ski Resort, Village Ski Loft, and Squaw Valley, which was the site of the 1960 Winter Olympics.
Incline Village
Incline Village is a community of about 9,000 located on the northeast corner of the lake in Nevada. It is part of the Reno−Sparks Metropolitan Statistical Area. Reno is about 35 miles to the northeast.

One big attraction of living in Incline Village, or anywhere else on the Nevada side, is that there is no state income tax.

Incline Village is as self-contained as they come, with beaches, championship golf courses, and Diamond Peak Ski Resort all right there.

Buying Lake Tahoe homes for sale will be based on your personal preference for the kind of lifestyle and surroundings you'd like to enjoy after making this important investment. The market is moving fast, so have a plan going in, including whether you'll make an all-cash deal or if you have financing pre-approved.


If you're looking for Lake Tahoe homes for sale, hire an experienced agent like Lexi Cerretti for a transaction that will leave you satisfied with your real estate purchase.