The Lake Tahoe area on the border of California and Nevada has a landscape known for being gorgeous all year long. Lush green forests, picturesque lake waters pushing up against fine sand beaches, the changing fall colors, the snow-blanketed Sierra Nevadas and the waterfalls steaming to life against snowmelt in the spring are just a handful of the scenic wonders to behold around Tahoe. These sights can be appreciated in a number of ways, whether you're venturing into nature to find them or using them as a backdrop for all of your favorite outdoor recreational activities. This guide is just a small peek into four ways to get outside around Lake Tahoe.
1. Emerald Bay State Park / Underwater Park
12 miles north of South Lake Tahoe is
Emerald Bay State Park
, a popular location for tourists and locals alike. Both the shore and the waters of Emerald Bay await visitors with a plethora of options for ways to spend time. When the weather is nice, park at the Vikingsholm parking lot and make the one-mile hike down to Vikingsholm, a summer "castle" completed in 1929 that stands as one of the finest examples of Scandinavian architecture in the Western Hemisphere.
Camp at one of the 100 campsites at the Eagle Point Campground and enjoy all of your favorite activities without having to wait in traffic to get here. The campground usually opens mid-June and is the only place where dogs are allowed on leash at all times. Keep in mind that fires, drones, bikes and vehicles are not allowed anywhere inside the park unless designated and that vehicles can't drive down to the lake. As you plan what to bring with you, keep in mind that you'll need to make the hike from the Vikingsholm parking lot to the water.
The Underwater Park in Emerald Bay was designated as a special underwater park in 1994. The park is home to California's first maritime heritage underwater trail. Historic recreational watercraft, barges and underwater interpretive panels await below the surface of Lake Tahoe for scuba divers and snorkelers to explore. Discover the remnants of boats used to build Vikingsholm and recreational watercrafts associated with the Emerald Bay Resort, which used to stand where the Boat Camp is today. The cool waters of Lake Tahoe have preserved these boats, the oldest of which dates back to 1915.
Make a point to visit Fannette Island at least once while you're in the bay. It's only accessible by watercraft, but it's also the only island on Lake Tahoe!
2. Camp Richardson Historic Resort and Marina
Originally purchased by a former logger in 1875, the land that encompasses today's
Camp Richardson Historic Resort and Marina
has seen both small and large-scale changes over the years. From being logged to build a railroad to inviting tourists year after year, the area has maintained a certain old-world charm. Visitors and residents alike love the historic buildings, the emphasis on spending time outside and the easily accessible rentals that allow them to try new experiences regardless of the season. Mountain Sports Rentals offers equipment ranging from full suspension mountain bikes to snowshoes, cross country skis and sleds.
Take a break from your activities to eat at any of the multiple food establishments inside Camp Richardson, including the Beacon Bar and Grill, the General Store and Deli, the Ice Cream Parlor and the Coffee and Confectionary Shop.
If you're visiting during the summer, don't skip the full service marina. Whether you're taking a short trip on the Water Taxi to explore the shore, embarking upon one of the seasonal cruises or renting any of the various water equipment to use on the beach, there's an activity to suit any age or interest. The marina is open seven days a week and serves the best beer selection on the lake!
3. Lake Tahoe Golf Course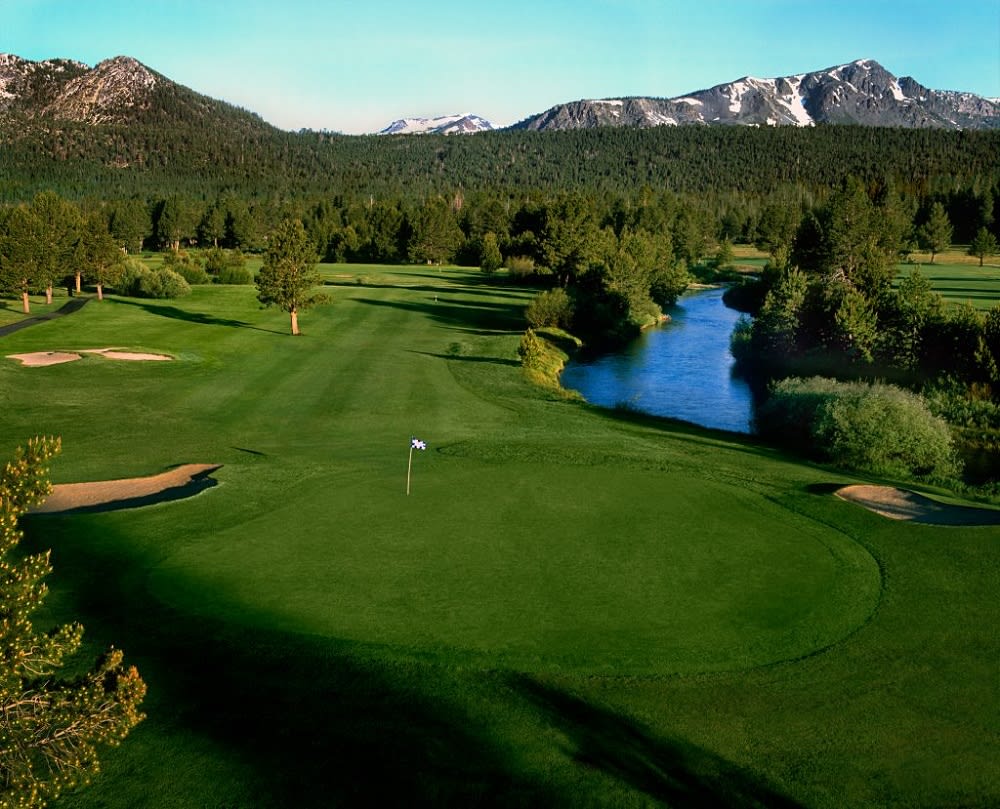 Designed by golf course architect William Bell, the
Lake Tahoe Golf Course
in South Lake Tahoe is the only certified Audubon Cooperative Sanctuary, meaning the course makes an effort to protect the environment while preserving the heritage of the game of golf. Play through 18 holes of picturesque views, the winding Truckee River and 6,741 yards of fairways teeming with waterfowl and wildlife. 18 holes are teed with appreciation for the natural views of Mount Tallac, the Twin Peaks and the top of Heavenly. Seven of the holes use the Truckee River as a play feature, while six other holes use lakes and streams, making for a challenging course regardless of skill level.
If you're not ready to immerse yourself in a full round, strengthen your skills at the practice facility. A full length driving range with 25 stalls, a large putting green and a chipping green with practice bunker are available for perfecting your shot. For those who need some hands-on instruction, a variety of instructional programs are available, including private lessons, group clinics and junior instruction, all from PGA professionals.
4. Skiing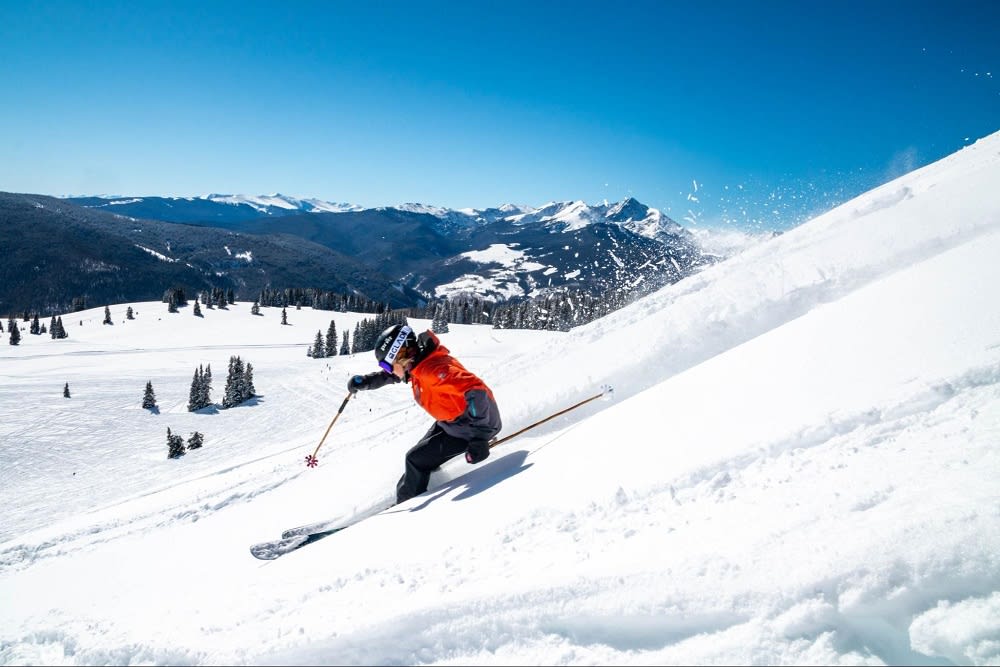 Tahoe is an incredibly popular wintertime destination for snow sports. There are a number of ski resorts nestled close to the lake featuring versatile terrain to suit any skill level, from inexperienced beginners to experts and professionals who visit year after year for the area's perfect powder and incredible runs.
The list of resorts below will give you a quick introduction to the ski resort options in the Lake Tahoe area.
Established in 1993, the
Sierra at Tahoe
resort is a place where every member of the family can come and enjoy being outdoors. Sprawling over 2,000 acres, the resort is home to 47 trails, 14 lifts, three miles of snowshoe trails, four adventure zones for kids and several terrain parks with obstacles in varying sizes. Start by renting equipment if you don't own any, then get ready to hit the mountain!
Beginners will appreciate Burton Progression Park, which was designed with first-timers in mind. Low-to-the-ground boxes and small jumps help new skiers build balance, control and comfort on skis and snowboards. Other parks with obstacles progressing in size include Smokey Boardercross, Upper Snowshoe Park, Upper Main, Broadway Park, Bashful and the Alley.
Sierra is also home to the only halfpipe in South Lake Tahoe, making it the ideal training ground for Olympians and world champions who are already in the area for the prime powder.
Intermediate and experienced skiers have the unique opportunity to take a free interactive tour of the mountain to learn about the history and geology of Sierra at Tahoe and the surrounding Lake Tahoe basin. The resort is open daily from roughly mid-November until mid-April.
Be sure to bring the whole family for tubing fun on Blizzard Mountain!
The largest ski resort in California has drawn the attention of professionals for its advanced terrain, steep walls, drops, rocky cornices and more. Beyond that,
Palisades Tahoe
resort has a reputation for high levels of snowfall, meaning lots of fresh powder on the slopes.
Two main areas make up the resort: Olympic Valley and Alpine Meadows. The Olympic Valley area is made up of 3,600 acres of beginner slopes, plunging chutes and famous lifts up to powder-packed bowls. This area is also home to a handful of seasonal events and other fun activities.
The less-visited Alpine Meadows stretches across 2,400 acres and has a little bit of something for everyone on their 100 trails. There are multiple restaurants serving up fare to fuel your activities, and lodges on the resort provide easy mountain access.
At 10,000 feet in elevation,
Heavenly Ski Resort
is the highest in Lake Tahoe. Four base areas offering multiple access points to the mountain and more than 360 inches of snowfall a year are among the plethora of reasons many locals choose Heavenly as their favorite resort. 97 trails sprawl across 4,800 skiable acres, which includes a freestyle terrain park. The resort hosts the Alpine Race program for ski students ages seven through 17. Age-appropriate training progressions are available for athletes on weekends in the winter. Freeskiing, drills and slalom courses all have a presence in the program, which is designed to focus on building solid fundamentals.
While all of these activities are excellent ways to get outside, there's likely to be a limit to how much of the great outdoors you can handle at once. There's no shame in heading home at the end of the day and relaxing in your own peaceful abode. Head a little further out towards Reno and scour South Reno real estate for a home that's near the city but still close to the magnificence of the Lake Tahoe area.
Searching for a home for sale near Lake Tahoe can be tricky if you're not sure what to look for. Consult real estate agent
Lexi Cerretti
today for a helping hand throughout the home buying process.