So, you're ready — at least, you think — to sell your Tahoe Lakefront home. It's important to remember that a large part of selling is knowing what buyers want and expect in a Tahoe property. Whether this is your first time putting a home on the market, or you've made the leap before, we've compiled the top eight tricks and tips you should consider when upgrading your home to maximize your selling potential.
1. Depersonalize
Your home is meaningful to you — you've slept, cooked, cleaned, entertained, and lived there for a while, and it makes sense that moving on might be difficult. The first step toward selling your Tahoe Lakefront home is treating the process like a business transaction. Step away from your attachment to it all, and let in the advice of experts.

Consider redecorating as a way to open your home to someone else. Buyers don't want to see a home filled with someone else's memories. Take care to declutter by removing extraneous bills and papers, hiding your pet's toys, and tucking away excess family photos. These little changes may not seem as major as upgrading your kitchen, but they go a long way in buyers' eyes.
2. Bathroom Remodel
Bathrooms are important to buyers because they're the first places that tend to show wear and tear. Look at your bathroom with critical eyes and consider what needs fixing or upgrading. While you don't necessarily have to renovate your entire bathroom, a few small changes can go a long way.

Scrub everything from top to bottom and then assess. You may consider re-caulking your tub, painting the walls, or redoing the tiles. If your tub is completely out-of-date, consider upgrading to a soaking tub. They're all the rage for modern buyers, and depending on your price point, you may want to purchase one with spa features, especially if the bathroom has a view of the lakefront.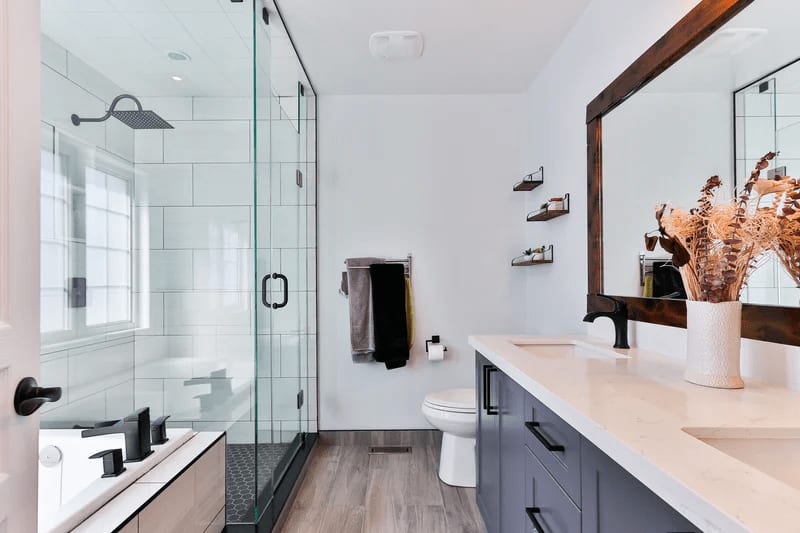 3. Kitchen
Similar to the bathroom, your kitchen is a huge sticking point for buyers. You want it to be clean, modern (enough), and sleek. If you're working with old cabinets that just won't pass as modern, replace them entirely, or sand down the existing cabinets and paint them. Bright, clean cabinets will open the space and make it feel welcoming.

Be conscious of nicks in your countertops as well. Do they need a replacement? Glass countertops are popular among buyers right now, and they aren't as expensive as marble ones. You'll also want to assess your appliances. The latest appliances are smart, so if your stove is old school, you may want to replace it with an ultra-modern induction stovetop.
4. Landscaping
Your yard is one of the first things buyers will see and notice when they come to look at your lakefront property. A well-kept landscape suggests a well-kept home, so be sure to assess your lawn accordingly. Do your grass and hedges need trimming? Is there enough color throughout the landscape? Planting some bright flowers or simply putting some in planters on your front entryway is an eye-catching touch that buyers appreciate. 
While you don't want to get too crazy with plantings and yard decor, it might also be worth buying a fountain or some other yard decoration. Visitors tend to feel more relaxed and stay longer when they can enjoy something so relaxing.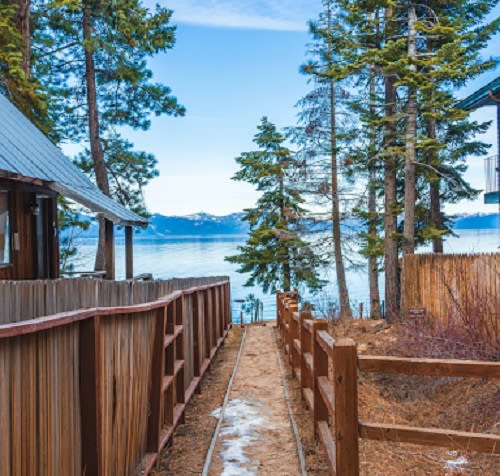 5. Water Access
Potential buyers are coming to look at your home because they want a waterfront property. That's why it's important to highlight the best aspects of your waterfront. If there's a path leading to the water, make sure it's clear and walkable. The same goes for your dock; it needs to be in tip-top shape and ready to welcome its next water-loving owner.

If you have any sort of waterfront seating area, make sure the chairs and table are clean and neatly arranged, and check to see if your seat cushions need an upgrade. These small details will help your prospective buyers envision themselves enjoying all that your waterfront property has to offer.
6. Exterior
Your home's exterior is another place where small upgrades go a long way. Buyers love to see brightly colored doors because they add an exciting pop of color and welcome people into the home. Your shutters should be damage-free and recently painted; if they're not, choose a color that will complement your front door and trim. 
You may also consider adding window boxes to your Tahoe Lakefront. They compliment the outdoor feel of lakefront properties. Another key to ensuring the exterior of a home sparkles is to make sure your windows are clean. No one wants to tour a lakefront property only to find they can't see the lake through the grimy windows. Depending on how many windows you have, clean them yourself or hire a professional to ensure the windows are spotless.
7. Windows
Speaking of windows, these are a crucial component to the look of your home, but also to the feel. Think about it: the home resides on a lake, so the last thing you need is old windows letting in the cold and letting out the heat. Buyers want energy-efficient windows, which can save homeowners $500/year in electricity bills.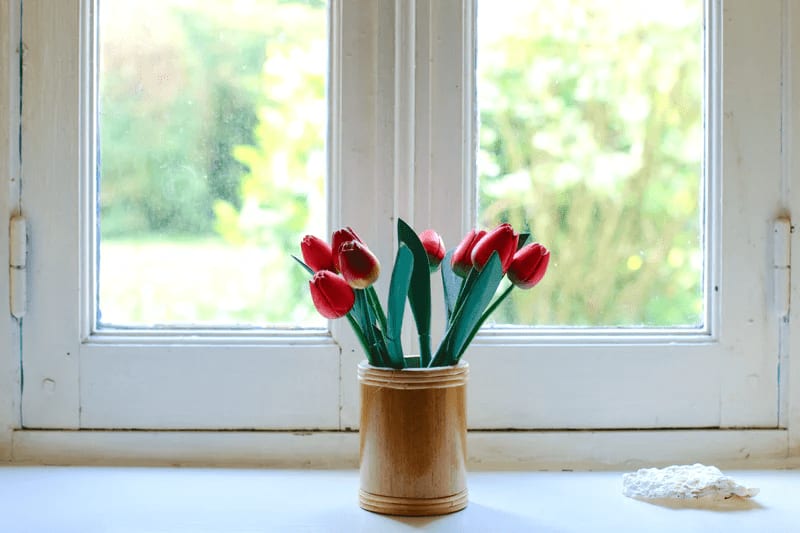 8. Bedroom and Living Room
Chances are, either one or both of these rooms have a beautiful view of the lake. Capitalize on that! You don't want your rooms' decor to take away from the natural beauty. When it comes to your bedrooms -- especially the master --  get rid of any old carpet and replace the flooring with hardwood, as it's a neutral, classic option that buyers appreciate. The same goes for your walls. You may be a fan of brightly colored paint or wallpaper, but buyers want to feel calm in their potential bedroom. Neutral colors are a great way to accomplish this.

The living room is another place where people spend a lot of time. Upgrading the flooring and wall color — if necessary — is always a good idea. Ensure the furniture is neutral and clean, and arrange it so it sits in a convivial way. Put some fresh flowers on the coffee table, and let as much natural light in as possible. Throughout your home, be sure to create a space that buyers can look out onto the lake and picture themselves enjoying the home and view each day.

Are you looking to sell your lakefront Tahoe home and need the help of a trusted real estate agent? Contact Lexi Cerretti and her team today! They will be happy to help you sell your home, as well as find the new home of your dreams!